OBS Studio configuration for an RTMP broadcast with 2 languages
Sending two languages in a single stereo channel (languages panned L+R) is possible with any encoder that supports RTMP (e.g. OBS Studio, Wirecast, vMix ...).
Event configuration in Clevercast
When creating an event in Clevercast, choose RTMP stereo broadcast with 2 languages (L+R) as the broadcast protocol.
OBS Studio settings
Copy the URL and stream key from the event's Broadcast tab to the 'Stream' tab in OBS Studio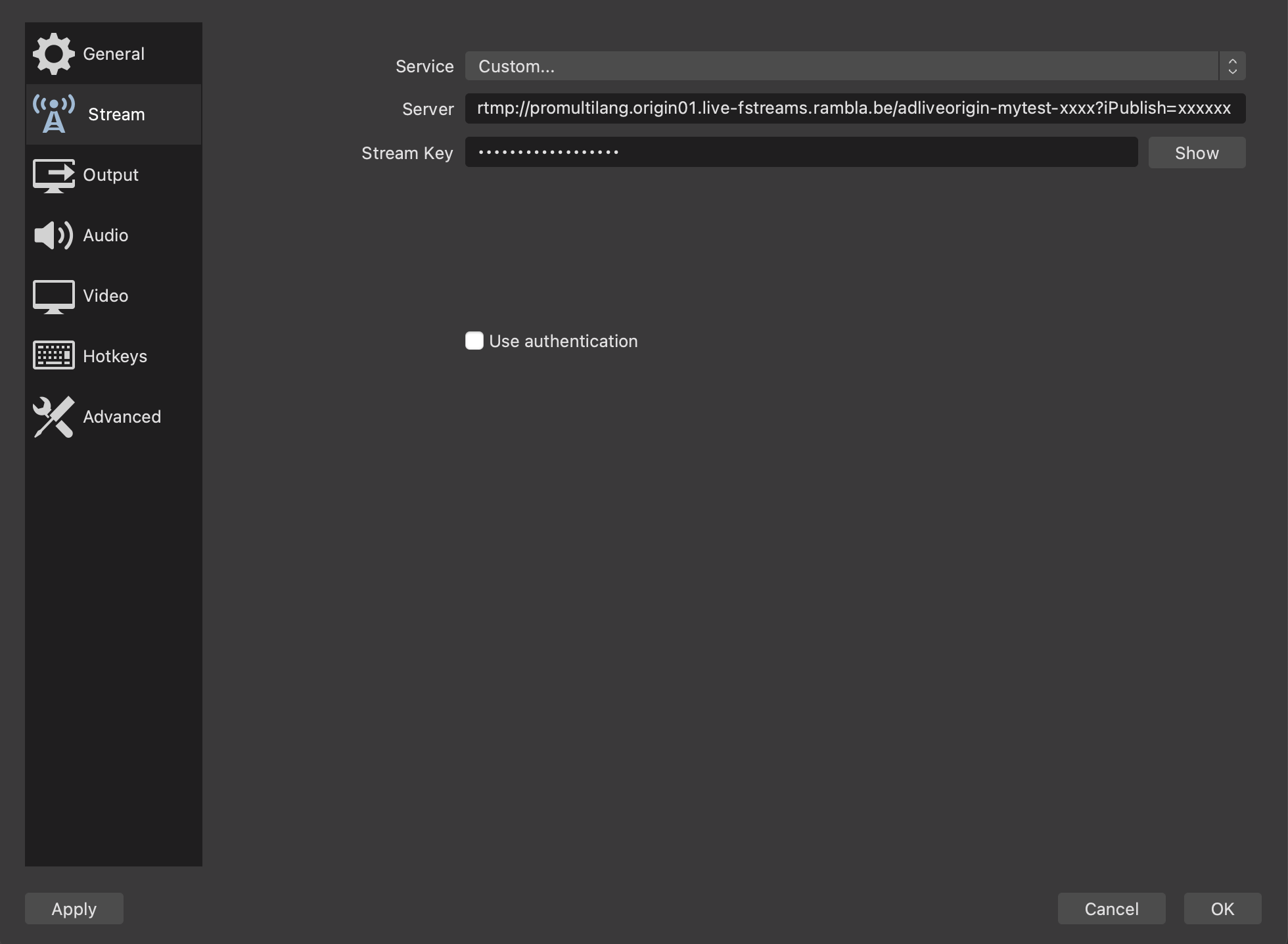 The rest of the configuration should follow our broadcast guidelines as much as possible. See the screenshots below on how to do this. Note that:
Bitrate depends on the type of content. For dynamic content (eg sports games) you may need 7000 kbps or more, while 4000 mbps may be sufficient for a typical presentation or talking heads (assuming a 1080p broadcast).
In case of insufficient bandwidth or insufficient encoder resources, you should reduce the bitrate if the stream is unstable or you're seeing artifacts (= distortion) in the stream. If necessary, switch to 720p instead.
If you have GPU encoding, select NVIDIA / NVENC as your Encoder (in the Output Settings, instead of x264).
If you use a machine with GPU or a powerful CPU, you could switch CPU Usage Preset to 'faster' or 'fast'. This should result in better compression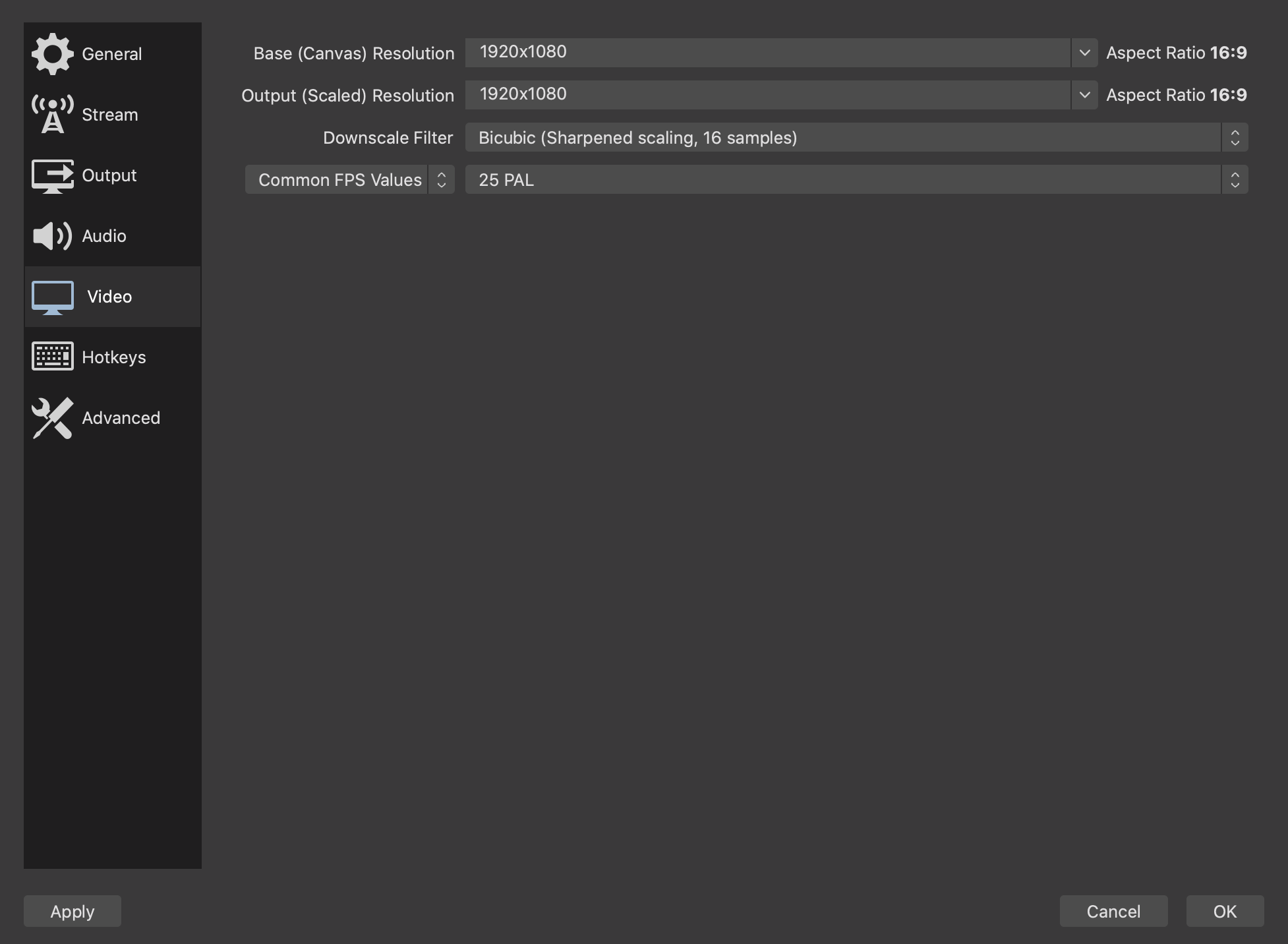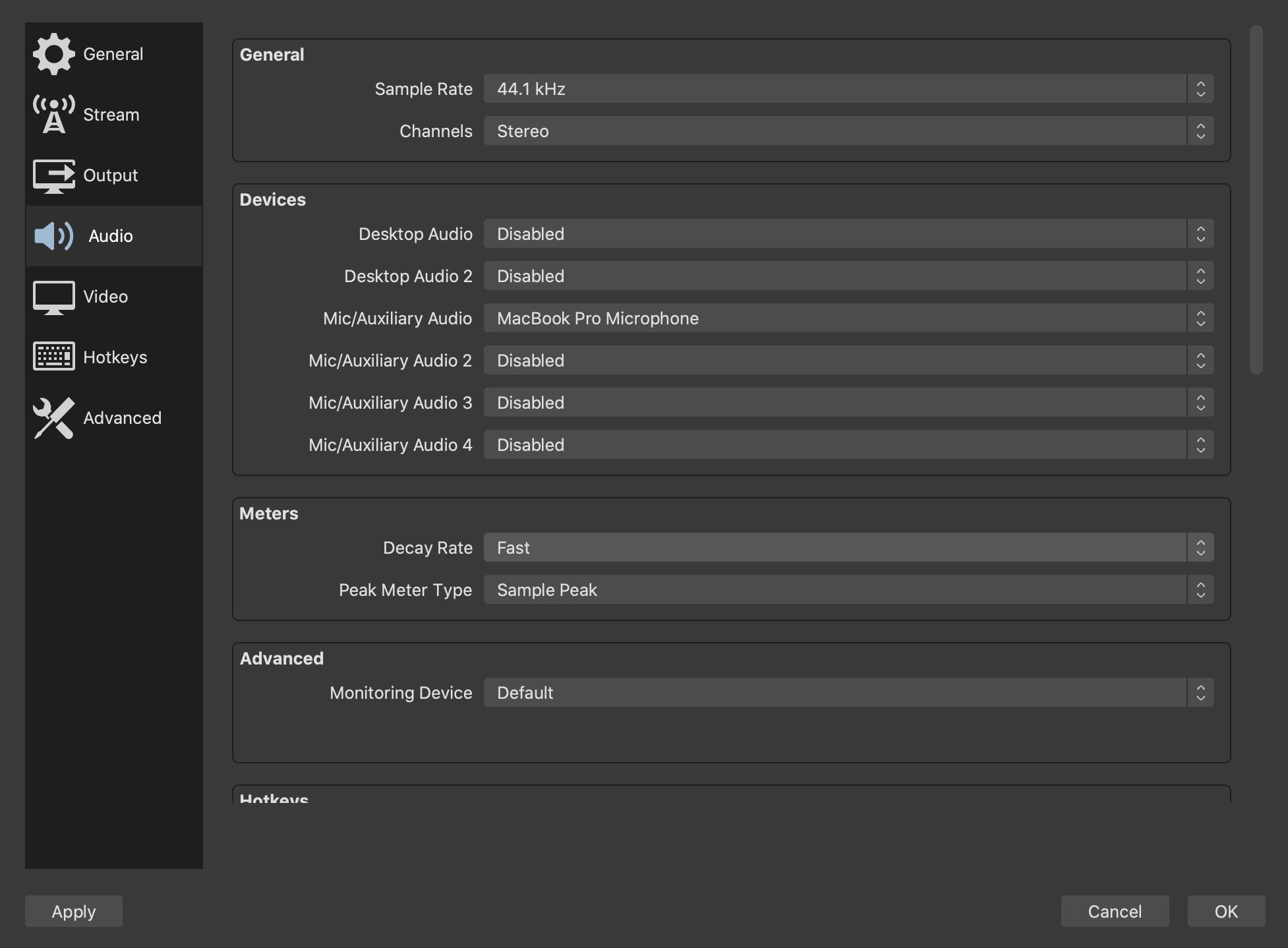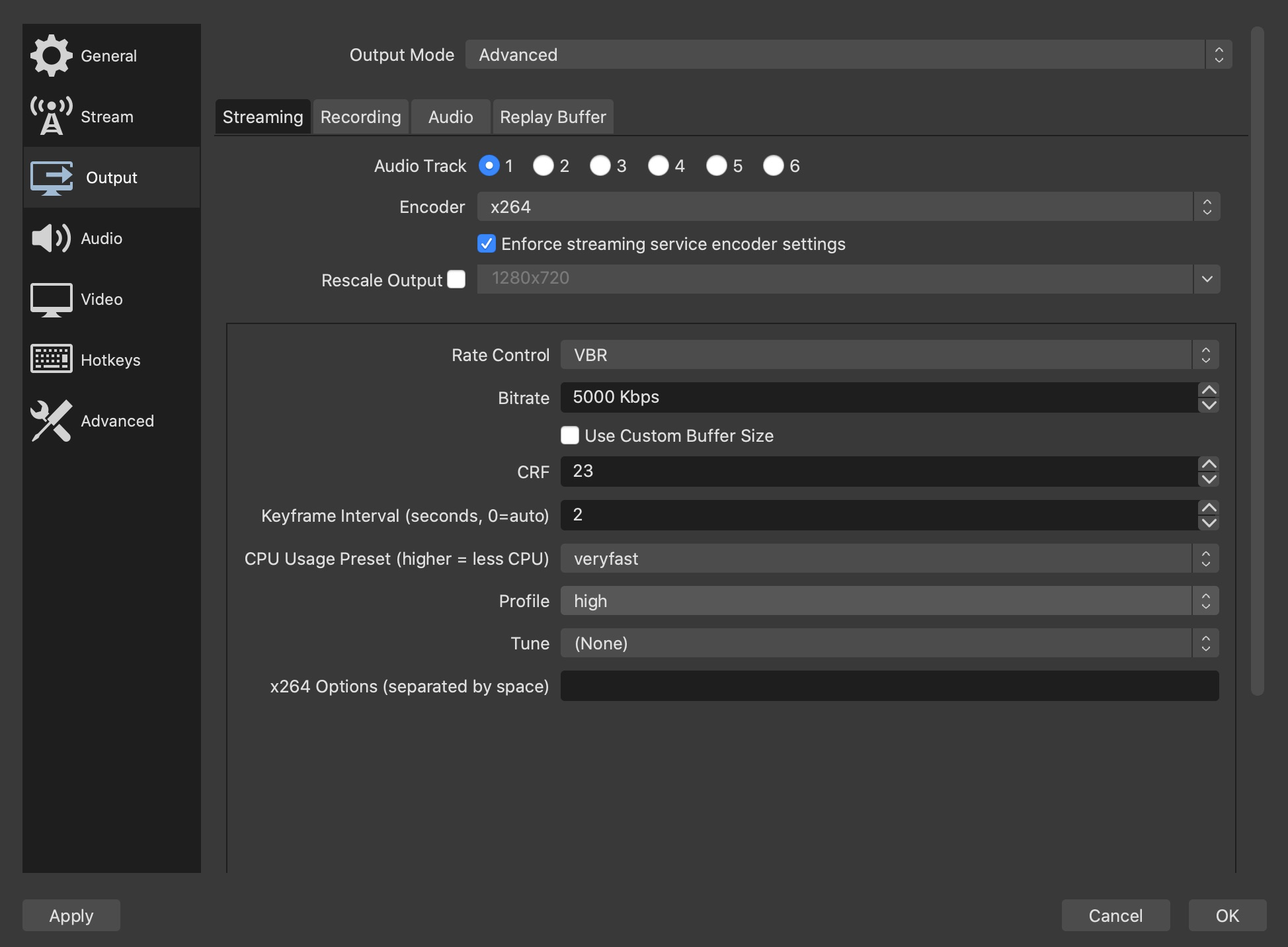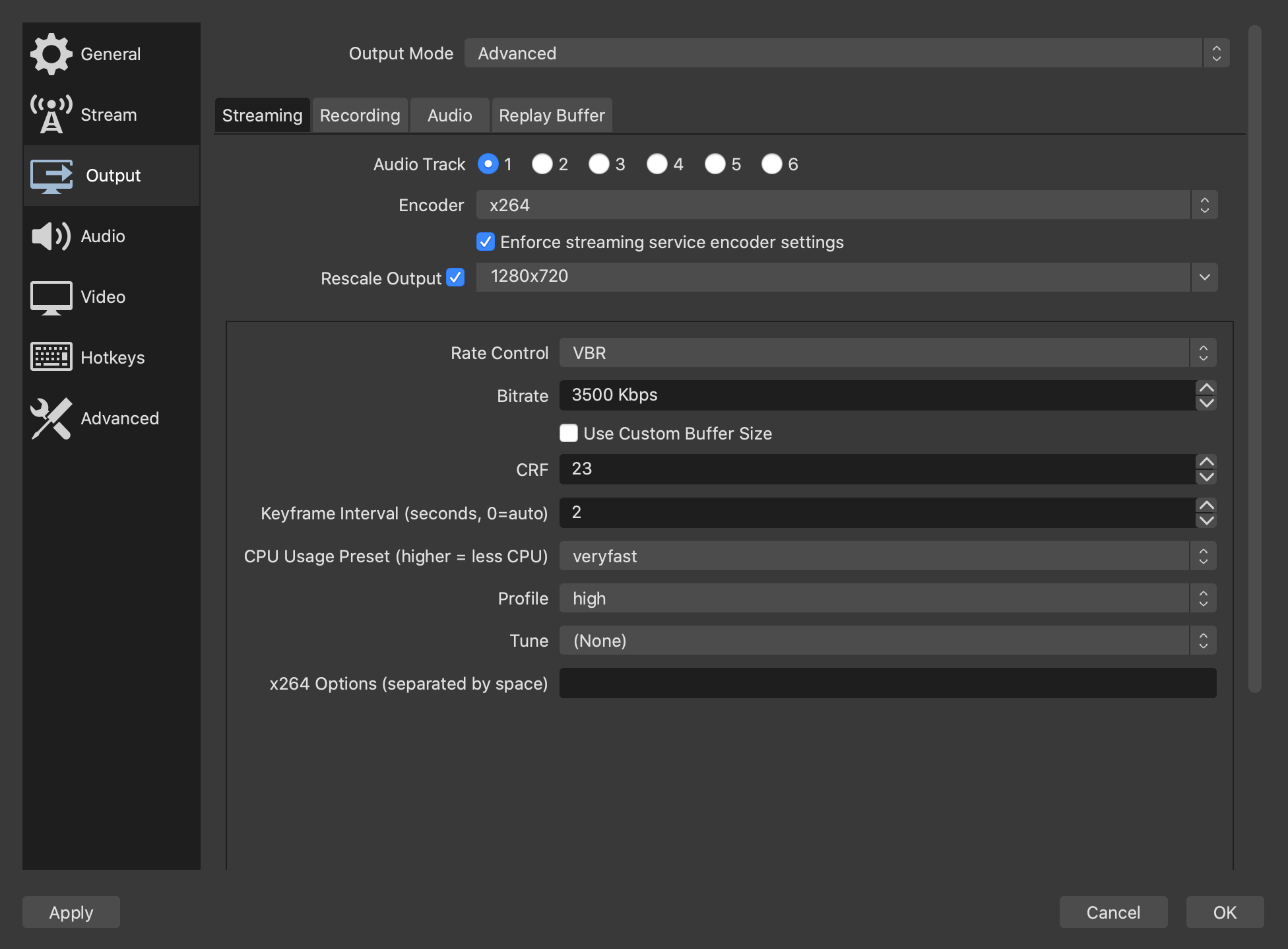 Make sure that the audio track contains a stereo channel with the languages panned L+R.