Wirecast configuration for an RTMP broadcast (single language)
This setup can be used for an event with support for Translate@Home and captions or for a single language live stream.
Event configuration in Clevercast
When creating an event in Clevercast, choose a broadcast protocol for single language streaming or for T@H and captions.
Wirecast settings
Create an RTMP output in Wirecast and copy the URL and stream key from the event's Broadcast tab.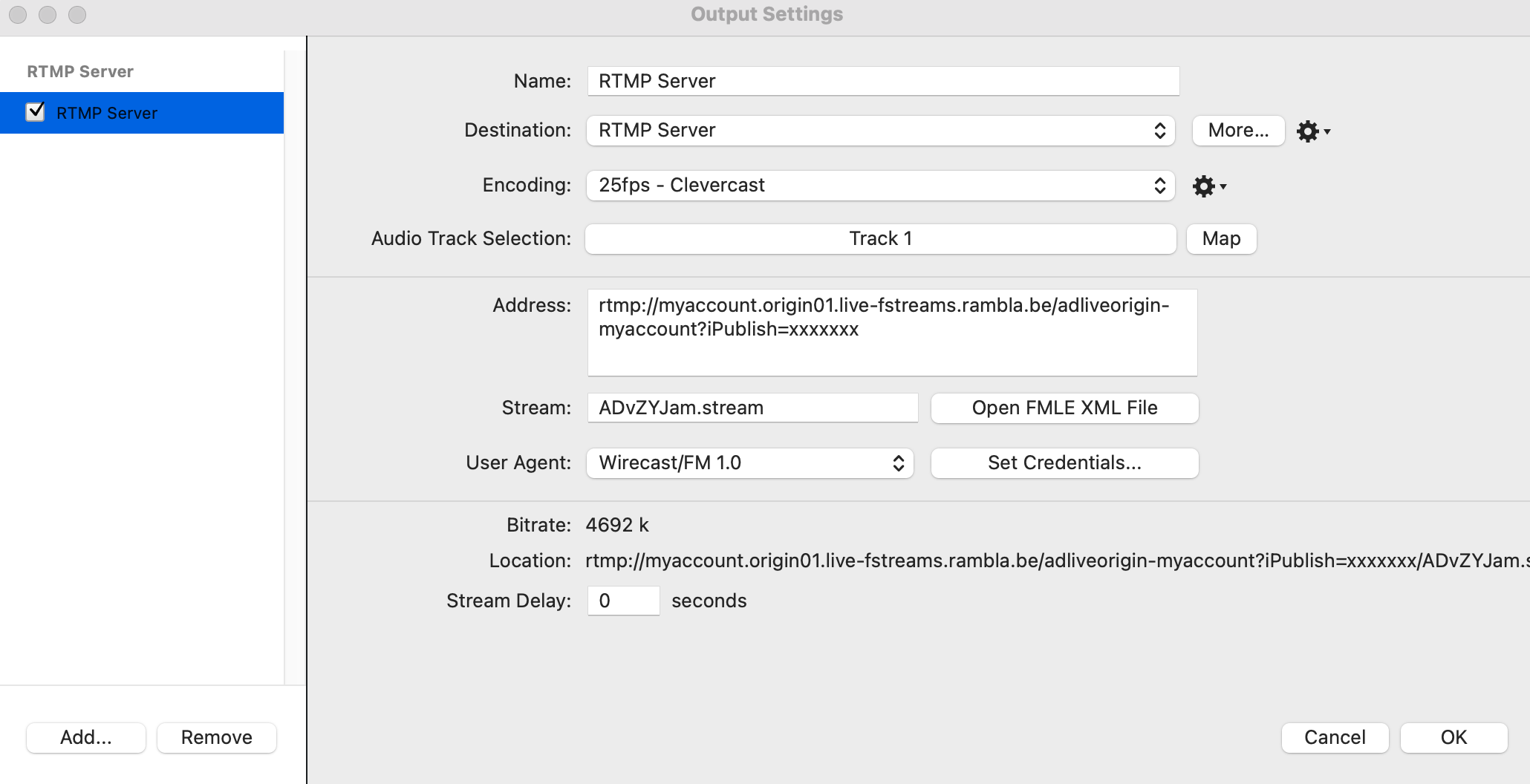 If your broadcast is used as input for Translate@Home and captions, make a custom preset with a framerate of 25 fps and keyframe interval of 2 seconds (otherwise Clevercast needs to convert the framerate to 25 fps).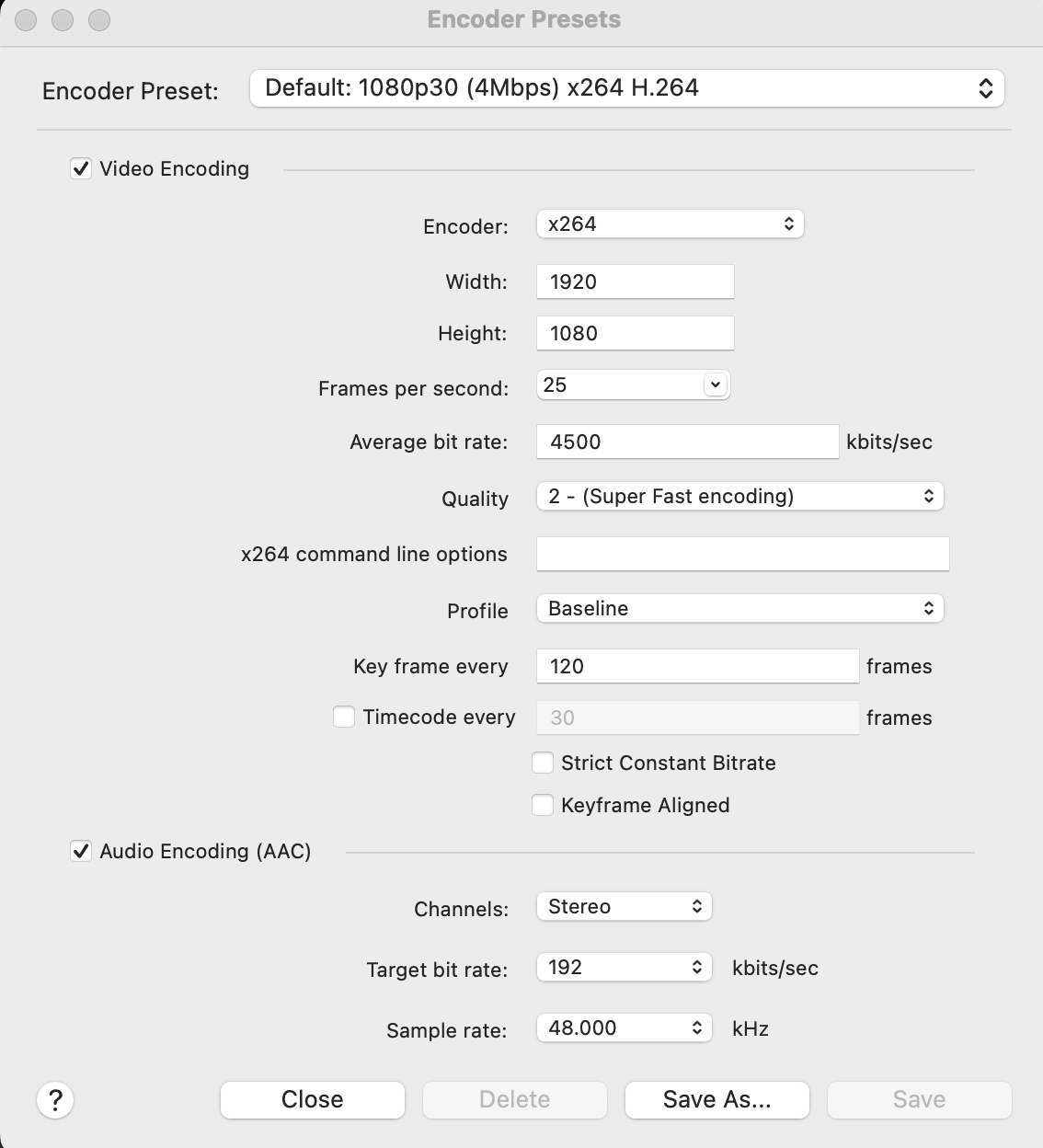 The rest of the configuration should follow our broadcast guidelines as much as possible.