RTMP relay from Zoom
This setup can be used for an event with support for Translate@Home and captions or for a single language live stream.
Event configuration in Clevercast
When creating an event in Clevercast, choose RTMP from North America, Streamyard, Zoom... for T@H and Captions or RTMP from North America, Streamyard, Zoom... as the broadcast protocol.
Zoom settings
Zoom allows you to broadcast a meeting using a Custom Service (this requires a Zoom Pro account). First, you must enable this in the settings of your Zoom account.
Once it is enabled for your Zoom account, you can start a broadcast during any meeting or webinar (see Zoom' documentation). To do this, the meeting host should click the ​More ​​button in the Zoom interface (see image below) and choose Live on Custom Live Stream Service​​.
Zoom will then show a dialog for setting up and starting the RTMP broadcast. Copy the URL and stream key from the event's Broadcast tab to this dialog.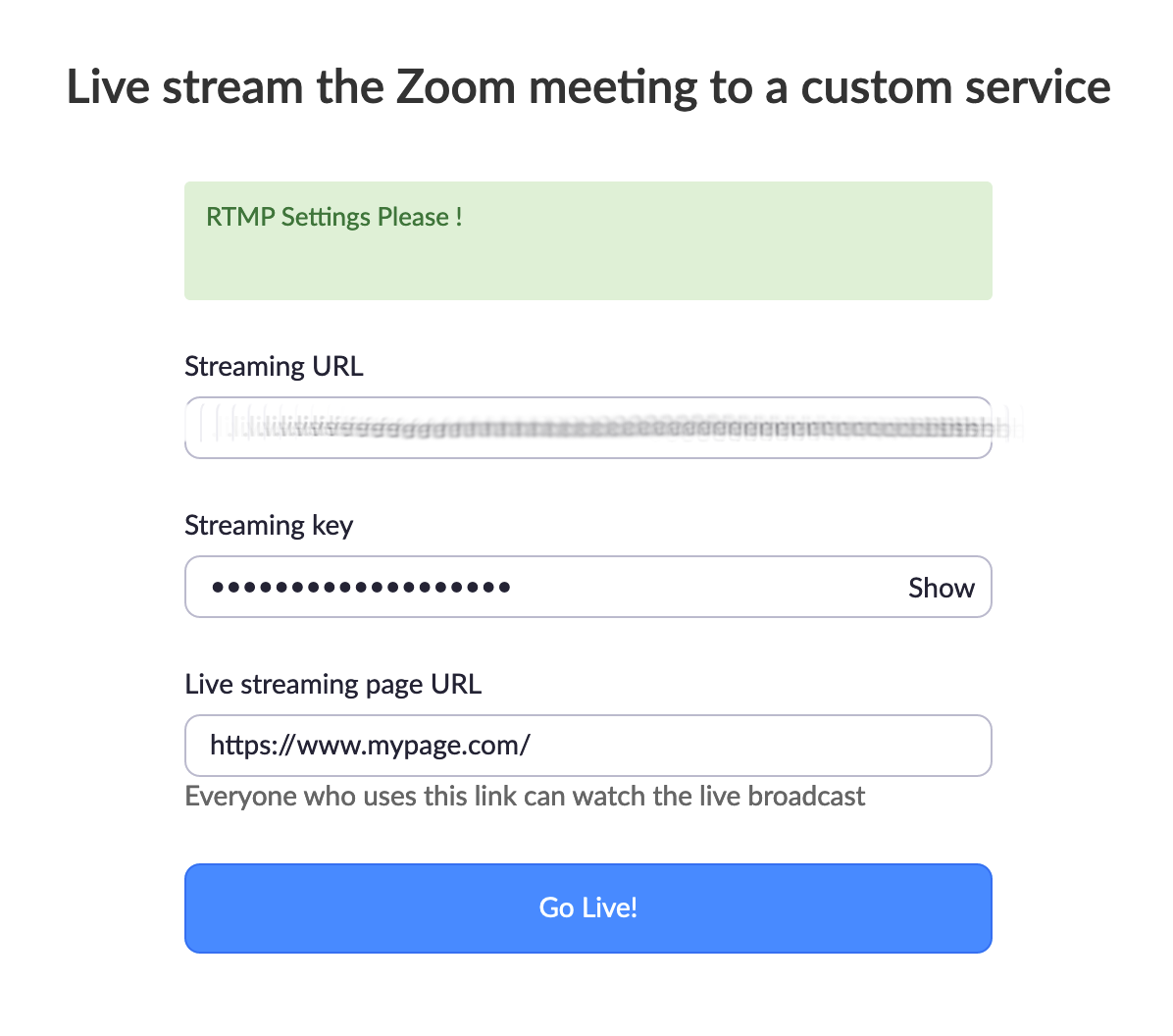 As the 'Live streaming page URL' you can enter the URL of your website or event platform, but this is not important (it serves no other purpose than to let Zoom redirect you to this page).